Rheumatology Services
Rheumatology is the medical specialty that includes mechanical and inflammatory joint conditions, back pain and connective tissue disorders. Mechanical joint symptoms and back pain are common conditions that can usually be managed by General Practitioners but if symptoms persist a referral may be made for a specialist opinion.
Inflammatory joint disease requires prompt specialist diagnosis, medication that needs regular blood tests and ongoing care from a multidisciplinary team e.g. doctors, nurses and therapists. Connective tissue disorders and Systemic Vasculitis are rare and require specialist diagnosis and ongoing treatment. Referral to rheumatology is made by your GP or another hospital specialist.
If you have been referred and have a query about your appointment please contact the appointments line: 0300 019 5288.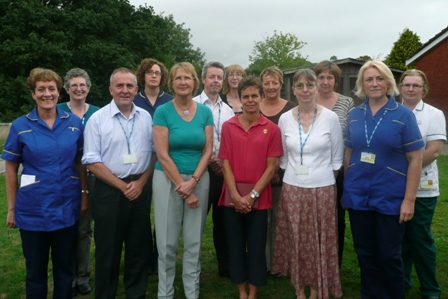 The service is delivered on an outpatient basis by an experienced, consultant-led multidisciplinary team and provides assessment, diagnosis and non-surgical management of these different conditions. When ongoing care and support are required this is provided by the most appropriate members of the team. We are very aware that these conditions can have a huge impact on a person's life and our aim is to always consider the whole patient, not just the disease itself.
The rheumatology service is based at Christchurch Hospital and is easily accessible for people who may be in pain or who have limited mobility. Blood tests, x-rays and pharmacy are close by the Outpatient Department, so too are physiotherapy, occupational therapy and podiatry.