Mr Andrew Wedderburn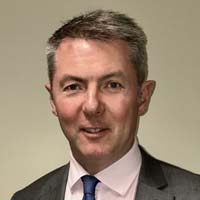 Consultant Urological Surgeon
Specialties
Urology
Originally appointed to support the prostate cancer service surgical developments have lead me through lap and then robotic radical prostatectomy. I also am involved with brachytherapy and the prostate template biopsy service.
What people can be referred for
My main interests are uro-oncology especially in the diagnosis and management of prostate cancer.
Why I chose my specialties
A mix of benign and malignant conditions spanning five organ sites with a mix of open, endoscopic and lap/robotic surgery.
Primary contact
Secretary: Debbie
0300 019 4945
Membership of professional bodies
BAUS and BAUS Oncology
Year of registration
1990
Special clinical interests
Uro-oncology
Robotic surgery
Prostate cancer diagnostics inc template biopsy
LDR prostate brachytherapy
Outcome data
BAUS Radical Prostatectomy Outcome data
Research
QOL Prostate Cancer Trials (TrueNTH Study)