Dr Ruth Poole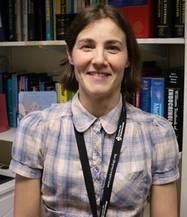 Consultant in diabetology and endocrinology
BM, DM, FRCP
Areas of specialist interest
Endocrinology including thyroid disease, adrenal disease, pituitary disease and reproductive endocrinology.
Diabetes including diabetic eye disease.
About Dr Poole
Dr Poole qualified from Southampton University. She worked in the Midlands for a few years before undertaking her specialty training in Wessex. This included two years of research into tissue specific insulin sensitivity and the metabolic syndrome. She has been working as a consultant in Poole since 2008.