Dr Susie Deamer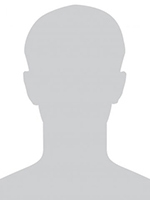 Consultant Paediatrician
MBChB, MSc, PGCert, MRCPCH
Member of BSPED and ACDC
Areas of specialism
Paediatric diabetes and endocrinology
About Dr Susie Deamer
Dr Deamer graduated top in her year from Leicester Medical School, and undertook post-graduate training in the Wessex deanery. She worked as a consultant paediatrician in Portsmouth before being appointed as lead consultant for paediatric diabetes and endocrinology in Poole in 2019. She has completed a MSc in Paediatric Diabetes from the University of Warwick, and a PGCert in Professional Medical Practice from Bournemouth University.
Dr Deamer has been a RCPCH Mentoring Champion and Stepping Up Champion, involved in establishing RCPCH endorsed schemes supporting Wessex Paediatric trainees and new consultants.
Dr Deamer is a keen runner, has completed the London Marathon 3 times, and can often be found training along the beautiful Dorset coastline.