Dr Mark Tighe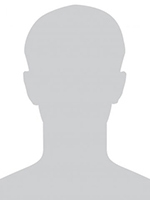 Consultant paediatrician
BM, MRCPCH
Member of BSPGHAN and CCLG
Areas of specialism
Paediatric gastroenterology and oncology
About Dr Mark Tighe
Dr Tighe graduated from Southampton University in 2000 with distinction in clinical medicine. A Wessex trainee, having completed SHO and specialist registrar training, he joined Poole Hospital as a locum consultant in 2009, and obtained a substantive post in 2010.
He is also the deputy for the paediatric oncology service in Poole, participates in end-of-life care, and has a diploma in palliative medicine from Cardiff University.
Dr Tighe leads supervision of medical students and the Poole paediatric research programme. He is currently developing NICE guidelines on management of gastro-oesophageal reflux in children.