Plans to create an innovative medical research facility at Wessex Fields pass key milestone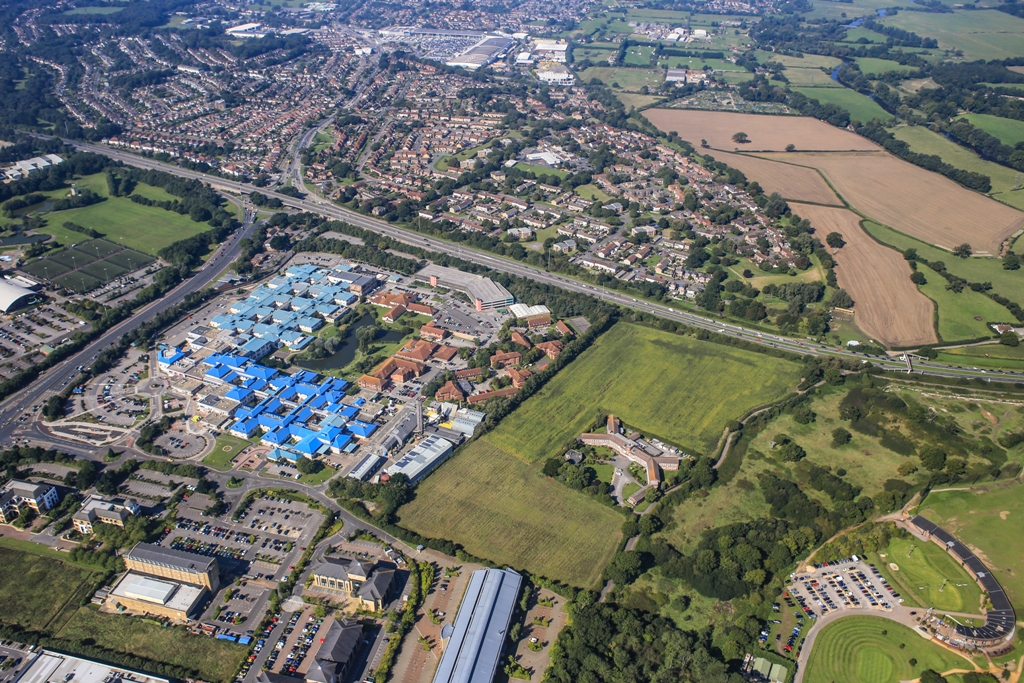 Proposals for a leading-edge medical research facility at Wessex Fields have been approved by BCP Council's cabinet.
Following detailed conversations with key stakeholders and partners, agreement has been reached for BCP Council to work in partnership with the University Hospitals Dorset and Bournemouth University on plans to bring forward a high tech, "Living Lab" science park, facilitated by the sale of part of the site to the local hospital Trust.
University Hospitals Dorset NHS Foundation Trust is now able to progress with its plans for their future facility, which will transform the area and bring new education, employment and investment opportunities to the conurbation. This will be a springboard to the development of the rest of the site in partnership with the Council.
This decision will fulfil the council's commitment to delivering the key themes for Wessex Fields supported by residents.
Councillor Philip Broadhead, Deputy Leader and Portfolio Holder for Regeneration and Economy, said:
"Having been involved in the project from the very beginning, I'm extremely pleased that one of the first key decisions of this administration is to finally bring this exciting scheme to this key milestone. This is the start of a game changing, high tech future for Wessex Fields.
"A collaboration with the growing hospital Trust and one of our fantastic universities for the provision of a cutting edge med-tech science park is exactly what we had originally envisioned. I cannot overstate the huge benefits for the community that this decision will realise, expanding opportunities to create jobs in the local area, inviting further investment and unlocking congestion.
"For too long here we've had a road to nowhere. With the approval of these plans, we are confidently on the road to somewhere exciting."
Commenting on the decision, Debbie Fleming, Chief Executive, University Hospitals Dorset, said:
"For health and care services to be truly integrated around individuals' needs, we recognise that the links with research and innovation are an important aspect of overall wellbeing, that's why we are delighted that this much-needed development is going ahead.
"As well as being a real boost to facilities in Dorset, the Wessex Fields development is a great example of partnership working across the NHS and local council services to meet the needs of our communities.
"We are very grateful for the valuable support received so far to ensure that our plans meet the future needs of our patients and the communities we serve."
In addition to the new med-tech facility, the council may now also proceed with its collaborative approach to developing the remaining land along mixed-use themes. This will include the provision of onsite key worker housing to reduce impact on the local transport network, and assist the hospital, and green spaces to promote wellbeing and wildlife habitats.