Dorset Adult Integrated Respiratory Service (DAIRS)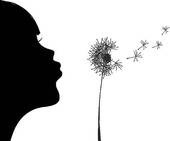 Who are we?
We are a team of specialist nurses, physiotherapists and health care assistants specialising in chronic lung conditions for those patients living within East Dorset and the Purbecks. We have a team based at Poole Hospital who cares for patients registered with Poole and Purbeck GPs and a team based at Bournemouth Hospital for patients registered with Bournemouth GPs.
Who do we see?
We support care for patients with the following chronic lung conditions:
Chronic Obstructive Pulmonary Disease (COPD)
Interstitial Lung Disease (ILD) / Pulmonary Fibrosis
Bronchiectasis
Asthma
We also provide the local home oxygen assessment service.
Patients must be under a respiratory consultant at Poole Hospital or the Royal Bournemouth Hospital to access DAIRS and the oxygen assessment service.
What do we do?
Supported discharge from hospital for COPD patients with home visits and/or telephone calls
Admission avoidance
Clinics – COPD, asthma, bronchiectasis, oxygen and physiotherapy, including a satellite clinic at Swanage hospital
Joint respiratory palliative care clinic (currently at Poole Hospital)
Education on managing condition and symptoms
How to contact us?
Poole DAIRS 0300 019 8483
Working hours 8am-430pm 7 days a week
Bournemouth DAIRS 0300 019 6122
Working hours 8am-4pm 7 days a week
Links to patient information
Patient information leaflets
You can view our patient information leafletse by clicking here