Beating Together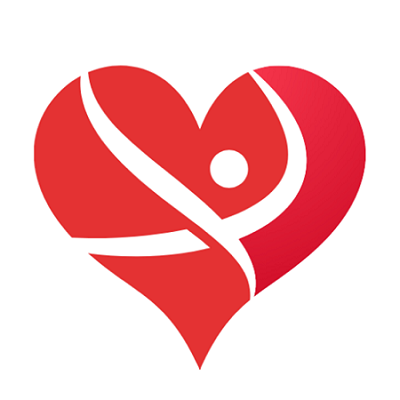 Beating together is an internet-based health care platform for patients, their families and carers. You will be invited to the platform if you have been diagnosed with a heart condition or require a heart procedure or intervention at University Hospitals Dorset.
The platform has been shaped by patients with the support of health care professionals working within Cardiology.
The Beating together platform can be accessed on a smartphone application or on a computer desktop
What does Beating Together offer?
The Beating Together platform provides information about heart conditions or procedures that can be read at any time, place and pace. It has learning hubs which guide you through information specific for your needs and help you have a better understanding of your care. Information can be found on:
Your Cardiac Rehabilitation Journey
Your ICD Journey
Your Heart Failure Journey
Your Pacemaker Journey
Your Heart Rhythm Journey
The information includes short films and written accounts of other peoples' experiences as well as signposting to further useful information or support.
The heart information provided is for general use only. It is not intended to provide personal medical advice or be a substitute for the advice of your Consultant or other health care professionals that may be involved in your care.
Once you have access to Beating Together, you can apply to join the "Peer to Peer" support section Safe Harbour. This section is a social community and the place to share questions, viewpoints and stories. It gives you the opportunity to meet other members who may be on a similar journey to yourself, who may be experiencing similar challenges.
Safe Harbour does not offer advice relating to your own personal medical treatment. If you have questions or concerns about your health, please consult a member of the Cardiology team or your General Practitioner.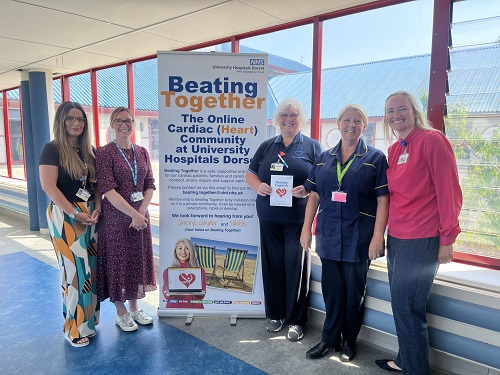 Who can view Beating Together on the internet?
The platform is private or secret so you can only join Beating Together by invitation from a health care professional involved in your care. Access to the platform is password protected.
Is anyone monitoring Beating Together?
Moderators monitor the platform to ensure that all members treat each other with respect and have the opportunity to share their point of view with the consideration of others. The moderators can be health care professionals or patients that have volunteered to undertake this role.
The moderators will step in to contact a member privately should any inappropriate comments or incorrect information be posted and will remove the post from the community.
You choose what to post or comment on. You can delete or edit these at any time.
Who will respond to any posts I make?
Any Beating Together member can respond to your post. This may be a patient or a health care professional and may be more than one member.
If you ask a question that needs a clinician to respond, we aim to do this within 72 hours. However, if you require urgent medical advice, you should contact your GP, NHS 111, your local walk-in centre or, if you are really unwell, your local Emergency Department.
How do I Join Beating Together?
If you would like to join Beating Together then please discuss this with the health care professionals at University Hospitals Dorset involved in your care.