Freedom to Speak Up (FTSU): supporting our staff to raise concerns.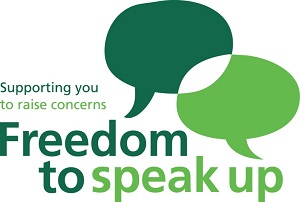 What is speaking up?
Speaking up is about anything that gets in the way of providing good care.
"Speaking up is about when things go wrong, we need to make sure that lessons are learnt and things are improved. If we think something might go wrong, it's important that we all feel able to speak up so that potential harm is prevented. Even when things are good, but could be even better, we should feel able to say something and should expect that our suggestion is listened to and used as an opportunity for improvement. Speaking up is about all of these things". (National Guardian Office, 2020)
Why do we have FTSU?
Speaking up is about anything that gets in the way of providing good care. This was clearly seen in 2015, when Sir Robert Francis QC published his findings following his independent review into the failings at Mid Staffordshire and set out a vision for creating an open and honest reporting culture in the NHS. The National Guardian Office have launched a video explaining what speaking up is and why it is important.
Speaking up at UHD - we will listen and help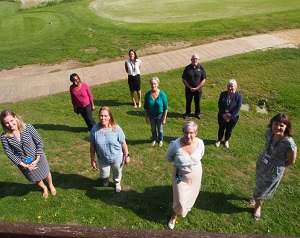 If you have a concern and you are unable to resolve it with your line manager, or if you feel you are not being listened to, the FTSU service may be for you.
The team, led by Helen Martin, offers confidential impartial, advice for anyone with concerns about patient safety or your working environment.
We will look into what you say and you will always have access to support that you need.
We'll help ensure that organisational policies and processes are in place and followed correctly. We will support you in raising a concern.
We're here for everyone.
Testimonials
Watch these videos to see how the FTSU service can help you.
Nicola's story
Shilpa's story
What sort of concerns do the FTSU team help with?
It has never been so important to speak up about patient care or your working environment. By doing this, we will ensure that we provide the best service for our patients.
A few examples include concerns relating to
unsafe patient care
unsafe working conditions
inadequate induction or training for staff
lack of, or poor, response to a reported patient safety incident
suspicions of fraud
A bullying culture
If you have a concern about your employment that affects only you, then this would be better suited to be addressed by one of our HR team.
Contact us to see how we can help you
When you get in touch with us, we will arrange to meet you and listen to your concern. We'll then agree together what steps we'll take next.
Get in touch:

This email address is being protected from spambots. You need JavaScript enabled to view it.

0300 019 4220

For more information look on the UHD intranet site.

If you would like to learn more about FTSU, then refer to the 'Speak Up, Listen Up, Follow Up' e-learning package aimed at anyone who works in healthcare. Divided into three modules, it explains in a clear and consistent way what speaking up is and its importance in creating an environment in which people are supported to deliver their best.
This training can be accessed using the BEAT catalogue on the UHD intranet site by searching Freedom to speak up: Speak Up. Once you self-register the course, it will appear on their Heart to complete.
It is encouraged that all staff complete this training to understand our core value of being open and honest.