Children's physiotherapy service
Providing a physiotherapy service to the children from Poole, bournemouth and the surrounding areas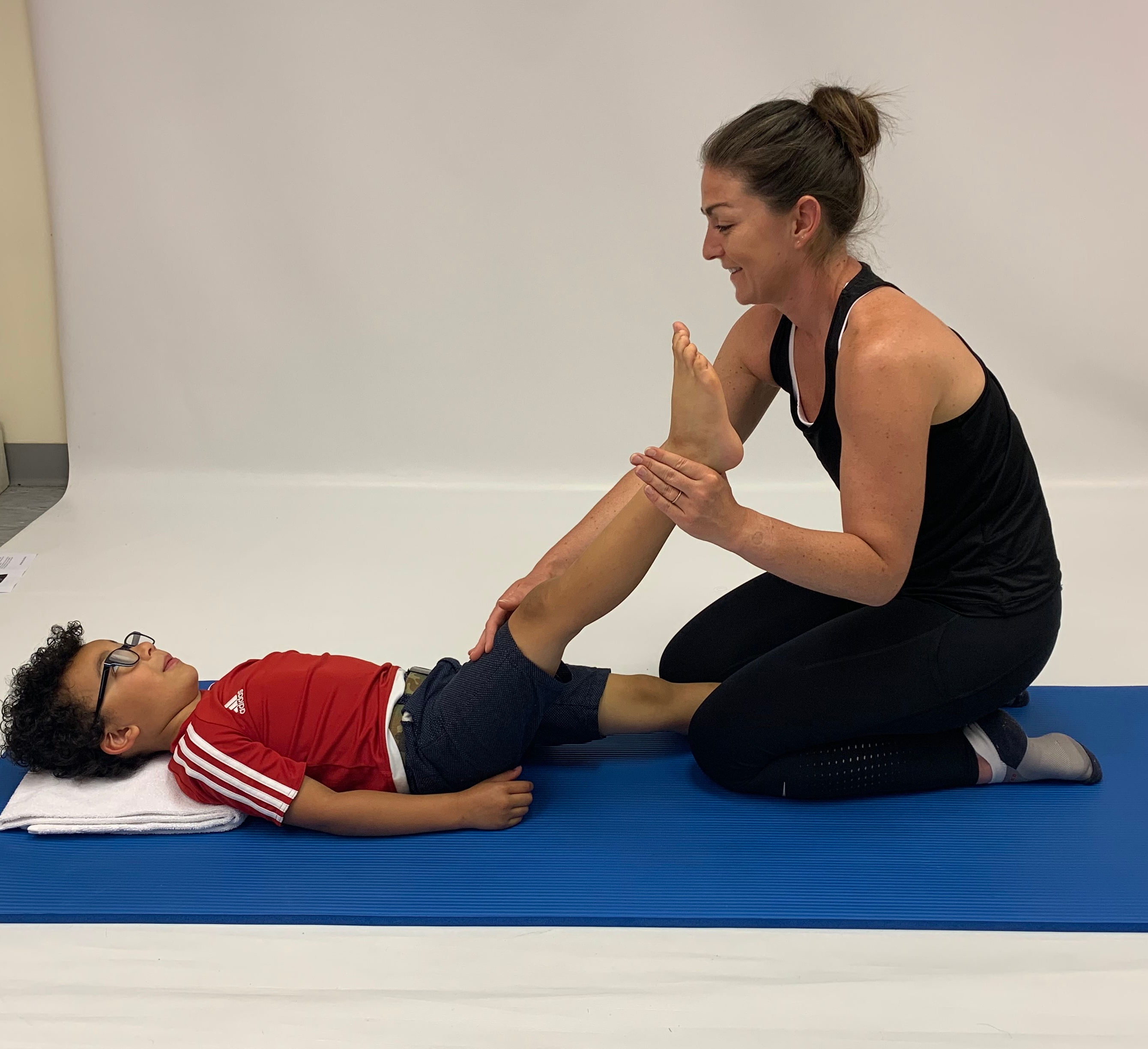 The Children's Physiotherapy team based at Poole Hospital provides a physiotherapy service to children from birth to the age of 16. We are a team of paediatric physiotherapists offering tailored individualised treatment. This may be on the children's ward, in outpatient clinics or on the children's unit. We have a varied staff skill mix with a wide range of specialisms within the field of paediatric physiotherapy and rehabilitation. We are based in the Child Development Centre but work across Poole Hospital.
Our aim is to help with the restoration of movement and function when a child is affected by injury, illness or disability in both the inpatient and outpatient setting.
Our musculoskeletal physiotherapy service offers quality care that fits around you. Your child can be referred to our service by a GP, Consultant of any Specialist Health Professional or consultant. We treat babies with hip dysplasia, obstetric brachial plexus palsy (OBPP), plagiocephaly, and torticollis and young children with developmental presentations and gait concerns, such as in-toeing. Our physiotherapists treat older children and teenagers following injuries such as fractures, as well as biomechanical conditions like knee pain, back pain and hypermobility. Our Specialist Physio's also have expert skills in the management of the following conditions;
Persistent/complex pain
Juveline Arthritis and Rheumatology Conditions
Haemophilia
Oncology Rehab
Cystic Fibrosis
Asthma
Respiratory issues
To find out more about our services or advice on your condition, please click on the links below:
Facebook, Twitter and Instagram pages which we update weekly check it out and give us a like for up to date information in the world of children's physiotherapy!!