Haematology
'Putting patients first'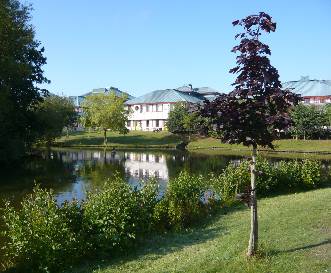 Welcome
The haematology department based in the Royal Bournemouth Hospital treats patients with all types of blood disorders and is internationally renowned as a centre of excellence for chronic blood disorders including chronic lymphocytic leukaemia and myelodysplastic syndromes. The reputation of this department was built over many decades by Professor Terry Hamblin and Professor David Oscier. The current team continues to maintain its prestige and reputation along with fostering strong links with the university research departments of Southampton and Oxford.
We pride ourselves being at the cutting edge of haematology and maintaining gold standard care in these conditions.
Our haematology team runs a 19 bed inpatient ward (ward 11) and a day care unit (ward 10) for the diagnosis and treatment of haematological disorders.
The majority of patients have a diagnosis of cancer and are undergoing chemotherapy and/or stem cell transplantation, although we also care for patients with non-cancerous blood conditions. Our team is lead by five haematology consultants. We have special interests in myelodysplastic syndromes (MDS), chronic lymphocytic leukaemia (CLL), aplastic anaemia, lymphoma and myeloma. We strive for quality and best patient care through dedication and clinical trials.