You Matter: Wellbeing and emotional support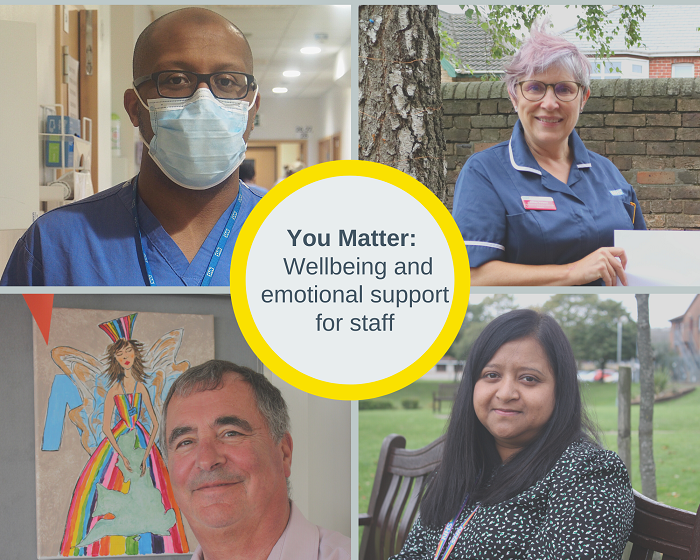 We are all facing unique pressures while working through Covid. Whether you work in a clinical or non-clinical setting, juggling work and personal responsibilities have become more difficult.
We recognise the impact this may have on you, your family, friends and colleagues and have put package of support in place to help you.
This includes help with your emotional and mental health and practical tips to help care for your general wellbeing and that of your colleagues. It also includes team leader development offers and individual team interventions.
For health passports, please click here.
How we can help:
Get in touch
The Organisational Development team would love to speak to you. Please contact us on This email address is being protected from spambots. You need JavaScript enabled to view it. or phone x8674 (Poole) or x4438 (RBH and XCH) to ask any questions or find out more.
Get the latest updates on Twitter
You can follow us @od_uhd_nhs.