Children's Community Nursing Services
The Children's Community Nursing Services provides support and expert nursing care for children at home.

Created by Charlotte, age 10.
Our Team comprises of; Children's Community Nurses, Nurse Specialists, Community Support Workers and Administration all working together to enable the children and families to keep closer to home.
This could follow discharge from hospital, or for those with long term life-threatening, life-limiting or terminal illness.
The Team is employed by Poole Hospital NHS Foundation Trust and is based on the Children's Unit.
Our team's mission is to work within a multi-disciplinary environment to deliver excellent and individualised child and family centred care.
It aims to allow the child/infant to achieve optimum potential for health and development within their family environment, by minimising hospital admission and facilitating early discharge, if admitted, working in partnership with families.
Covid-19 has been a challenging and uncertain time for us all.
Here in the Community Team we have adapted to the current climate and changed the way we work, to help support our patients and their families in the safest way possible.
We have put together a collection of photos about our journey working in the community through Covid-19.
Please follow the below link to see what we have been up to over the last few months.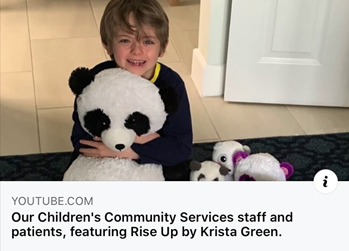 The song in this video was specially made for us and all proceeds will go to charity.
Please click on the Huts below to meet the team and for more information.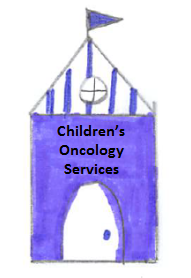 This site is currently under construction, please bear with us.