Executive directors
The executive team is experienced and cohesive with a strong track record of financial and service performance.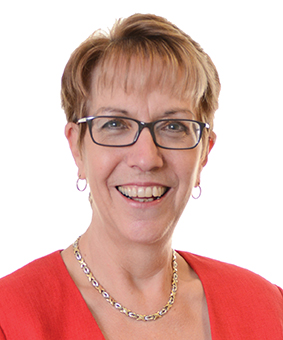 Debbie Fleming, chief executive officer
Debbie Fleming is the first chief executive for University Hospitals Dorset NHS Foundation Trust, established on 1 October 2020. Debbie was appointed chief executive for Poole Hospital in 2014 where she served for five years before being appointed as chief executive to the Royal Bournemouth and Christchurch Hospitals. From January 2019, she led the merger of the two organisations, as joint chief executive over both.
Having been a chief executive for 19 years, both within the acute sector and various commissioning organisations, Debbie has gained significant experience in managing large-scale strategic change. Debbie was formerly chief executive for Bournemouth and Poole Primary Care Trust (PCT) then in 2010 was appointed chief executive for Hampshire PCT. She went on to hold the post of area director (Wessex) in NHS England, responsible for overseeing the setting up of the new "NHS architecture" across Dorset, Hampshire and the Isle of Wight.
Debbie has spent much of her career bringing together teams and establishing new organisations. She loves working with people, and always prioritises creating a positive environment, whereby everyone can give of their best. She is a trained coach and facilitator, and throughout her career, has been committed to developing leaders. Debbie spent seven years as the chair of the Thames Valley and Wessex Leadership Academy and is currently a member of the NHS South West Leadership and Talent Management Board.
As well as leading a large foundation trust, Debbie plays a vital role in the Dorset Integrated Care System (ICS), working with partners to transform services and implement the recommendations of the Dorset Clinical Services Review. She chairs the Dorset Cancer Partnership and leads on the transformation of Planned Care Services within the ICS.
Debbie studied sociology at the University of Southampton, and has a master's degree in business administration.
---
Peter Papworth, chief finance officer
Pete was appointed in May 2017 following five years as the trust's deputy director of finance. Pete is a chartered accountant and brings 14 years' experience working across all aspects of the public sector in Dorset, since joining the Audit Commission's Graduate Scheme in 2003.
---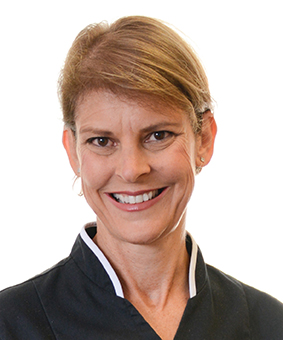 Paula Shobbrook, chief nursing officer
Paula joined as director of nursing and midwifery in September 2011. Previously director of nursing at Winchester Hospital where she worked for 10 years, Paula's NHS career includes working as a ward sister in acute medicine, cardiac and respiratory specialties. She also spent some time working in primary care before moving back in to a hospital setting.
---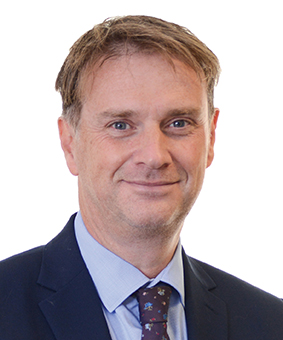 Mark Mould, chief operating officer
Mark joins us from University Hospital of North Staffordshire NHS Trust, where he has provided key operational leadership in a number of senior roles, including acting chief operating officer and deputy chief operating officer. Mark's extensive NHS experience also includes Salford Royal Hospital NHS Trust.
---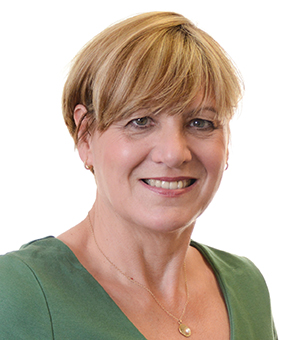 Alyson O'Donnell, chief medical officer
Dr Alyson O'Donnell joined Royal Bournemouth and Christchurch Hospitals as medical director in November 2016 before being appointed the role of chief medical officer for the University Hospitals Dorset. Alyson comes from a clinical background as a consultant neonatologist, having completed her professional training in both the UK and Australia.
She has extensive experience in the leadership and development of clinical networks and their impact on clinical care. She is passionate about using quality improvement to drive patient outcomes and the role of medical leadership in ensuring an embedded safety and learning culture.
---
Peter Gill, chief informatics and IT officer
Peter was appointed the role of chief informatics and IT officer for University Hospitals Dorset and has been director of informatics for the two preceding trusts since 2012. In the new role, Peter remains responsible for the informatics service for University Hospitals Dorset comprising of around 150 superb team members who make a significant contribution to the running of our trust 24 hours a day seven days a week. Over eight years in London, he held two previous director of informatics roles and was head of informatics at Salisbury Foundation Trust for two years. Peter has been working in the NHS continuously from 1991 where he joined as a general management trainee. Peter is responsible for delivering the digital transformation strategy which aims to improve patient safety by implementing paperless healthcare and supporting all clinical and non-clinical services to realise the benefits of adopting digital solutions. Peter has a degree in mathematics and management sciences and a masters in leadership through effective human resource management. In his spare time you might spot Peter running or cycling around Dorset.
---
Richard Renaut, chief strategy and transformation officer
Richard joined the NHS through the NHS management training scheme. He has worked in both primary care and tertiary hospital settings. Prior to his appointment as chief strategy and transformation officer on 1 October 2020, Richard was chief operating officer and has been a board executive since 2006.
---
Karen Allman, chief people officer
Karen was appointed to the role of chief people officer for the new University Hospitals Dorset NHS Foundation Trust on 1 October 2020, having previously been the director of human resources for the Royal Bournemouth and Christchurch Hospitals since 2007. She joined the NHS in 2003 from the Audit Commission where she was human resources director for District Audit. Her early career was spent in the private sector in retail with Marks & Spencer and Fenwick before working in the city at the London Stock Exchange.