Who we are and what we do
We are University Hospitals Dorset NHS Foundation Trust.
Based on the south coast of England, the trust serves a population of more than 800,000 people, reaching as far as Purbeck, the New Forest and South Wiltshire, and collectively employing more than 9,000 members of staff.
Our trust is comprised of three hospitals; the Royal Bournemouth Hospital, Poole Hospital and Christchurch Hospital, which merged on 1 October 2020, creating a new organisation. This will provide huge opportunities and benefits to the way we deliver patient care in the future and will lead to better outcomes, improved quality and more efficient service delivery.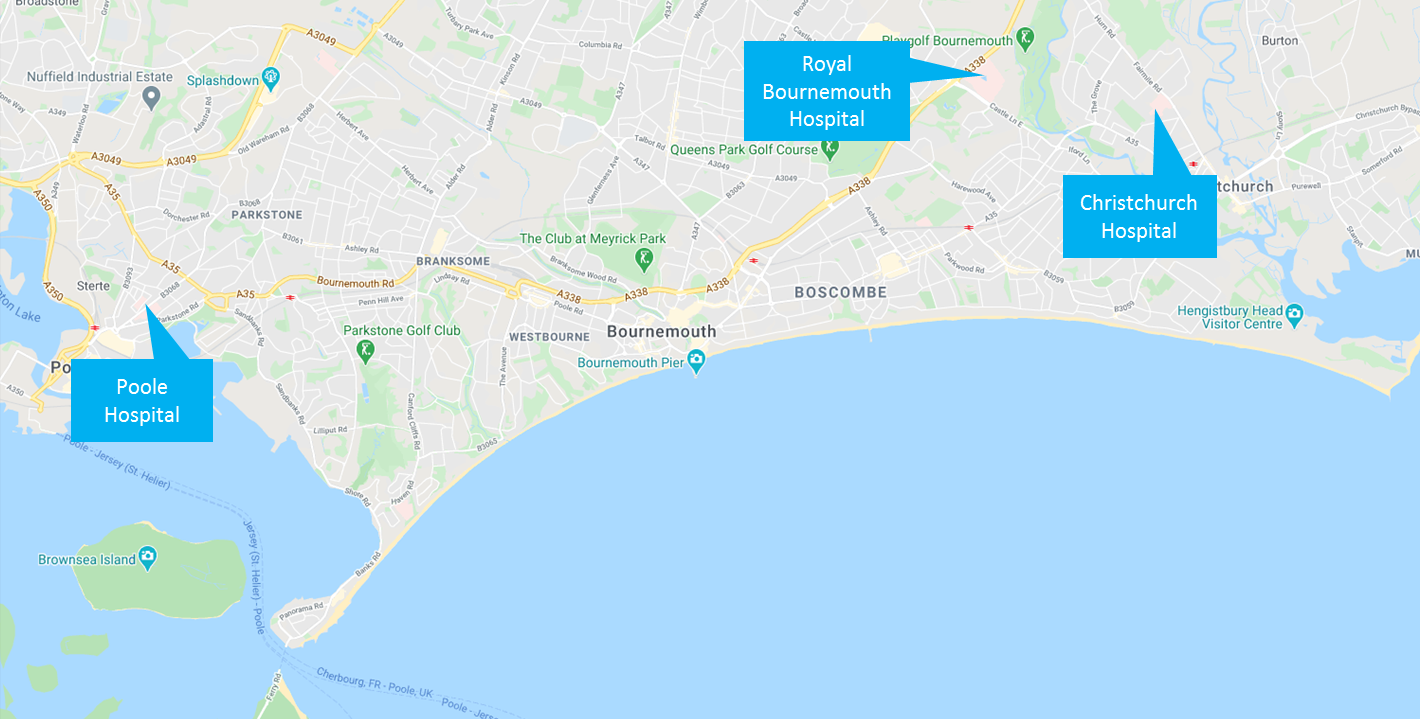 As well as delivering excellent general hospital services, our trust is home to a range of specialist services and facilities including:
our flagship Dorset Cancer Centre, offering medical and clinical oncology services for the whole of Dorset, serving a total population of over 750,000
a major trauma unit for east Dorset, serving a population of more than 500,000 people
a state-of-the-art Cardiology Unit (the Dorset Heart Centre), and
our award-winning orthopaedic service providing hip and knee replacements (the Derwent Unit)
Within UHD we pride ourselves on the delivery of safe and high quality care. Every single person working within this organisation makes a difference to the quality of care provided.
We have a number of exciting developments due to take place over the next few years, coupled with an ambitious transformation agenda. The Royal Bournemouth Hospital will become the major emergency hospital and Poole Hospital will become the major planned hospital, alongside other services provided for east Dorset. Christchurch Hospital incorporates the Day Hospital which provides rehabilitation for our older population, the Macmillan Unit which provides specialist palliative care, rheumatology, and dermatology.
Our annual plan sets out our priorities for 2022/23, and a summary can be viewed here. Alternatively the full version is also available here.
---