Non-executive directors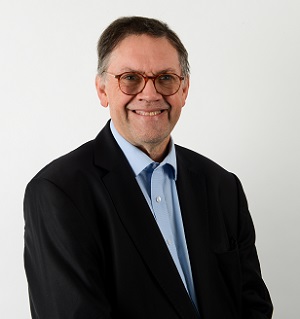 Rob Whiteman CBE, Trust Chair
Trust chair and chair of the appointments and remuneration committee.
Date of appointment: 1 July 2022
Date of expiry: 30 June 2025
Rob has been chief executive of the Chartered Institute of Public Finance and Accountancy for the last eight years and has held many other executive and non-executive roles including chief executive of the London Borough of Barking and Dagenham and chief executive of the UK Border Agency. Rob also has significant experience of working with the NHS from his time as chair of North East London Sustainability and Transformation Programme (STP) and as a non-executive director and chair of audit at Whittington Health NHS Trust and Barking, Havering and Redbridge University Hospitals NHS Trust.
---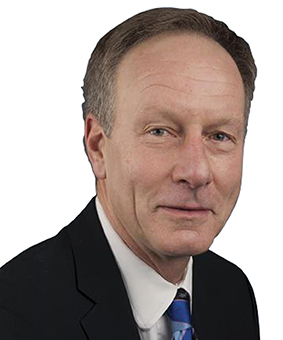 Cliff Shearman OBE
Vice chair and chair of the quality committee.
Date of appointment:1 October 2020
Date of expiry: 30 September 2025
Cliff was appointed as a non-executive director on 1 October 2020. He lives in West Hampshire and was a professor of vascular surgery/consultant vascular surgeon at University Hospital Southampton NHS Foundation Trust until 2016, where he was also associate medical director. He was head of the Wessex Postgraduate School of Surgery from 2007-2012. Cliff is now emeritus professor of vascular surgery at the University of Southampton.
Cliff has been heavily engaged in quality improvement work relating to people with diabetes to improve the quality of care and vascular complications which can result in foot and leg amputations. He has also maintained an active research programme throughout his career, leading various studies and publishing national and international guidelines, books, papers and articles. Cliff has represented the Vascular Society on the Royal College of Surgeons of England Council since 2015, and in April 2018 was elected as its vice-president. He is also a trustee of the Royal College of Surgeons. Cliff is a non-executive director on the board of Spire Health Care.
---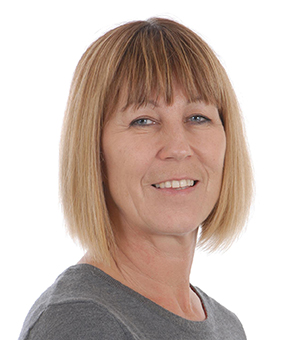 Caroline Tapster CBE
Senior independent director and chair of the population health and system committee.
Date of appointment:1 October 2020
Date of expiry: 30 September 2024
Caroline has spent the last 30 years working in local government and the NHS, in Dorset, East Sussex and Kent. She joined Hertfordshire County Council in 1995 becoming director of adult care services in 2001, and was appointed chief executive in 2004. During this time she was a governor of Oakland's FE College, president of Hertfordshire Agricultural Society, a board member of Hertfordshire PCT, and was awarded an honorary doctorate from the University of Hertfordshire.
She has been a board member of SOLACE, a past chair of ACCE, a member of numerous national advisory groups and government reviews and has served as a non-executive director of the Disclosure and Barring Service and as a trustee of the Terence Higgins Trust. She is currently director of health and wellbeing system improvement for the Local Government Association and interim chair of Care Dorset.
---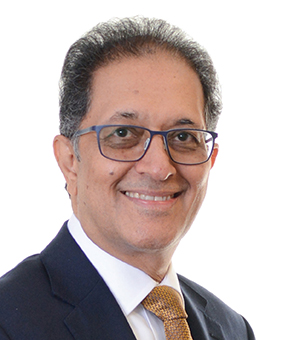 Pankaj Davé
Chair of the people and culture committee.
Date of appointment:1 October 2020
Date of expiry: 30 September 2024
Pankaj is a chartered certified accountant and has worked internationally as a senior executive leading large multidisciplinary teams for a range of globally recognised businesses including BP, Amoco and Reliance Industries. He has broad business experience having worked in strategy, finance, commercial, business transformation, operations, enterprise systems implementation and planning and performance management roles. Pankaj was a board trustee with Kidney Research UK and ran his own strategy consultancy business. In his last role Pankaj worked for five years as an expat for Reliance Industries, India's largest company. As a direct report to the managing director, he led and successfully delivered a major group-wide transformation programme to integrate processes, systems, data and organisation and to design and implement the group management systems and governance framework.
He is a board trustee with the Royal College of Surgeons (Eng) where he chairs the audit and risk committee.
---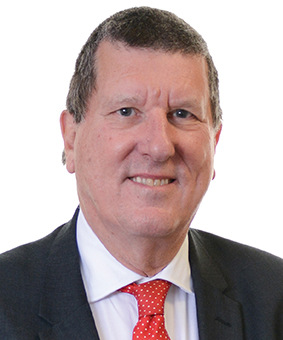 John Lelliott OBE
Chair of the finance and performance committee.
Date of appointment:1 October 2020
Date of expiry: 30 September 2025
John had a long career in public service, retiring from The Crown Estate in September 2016 where he held the position of finance director. He also held positions of non-executive director and chair of the audit committees of the Environment Agency and the Covent Garden Market Authority (of which he is currently interim chair) and chair of the Natural Capital Coalition from July 2016 to July 2019.
He was chair of the ACCA Global Sustainability Forum and a member of The Capitals Coalition Board. He is a Trustee of JTL Training and The Centre for Sustainable Healthcare.
Prior to becoming a non-executive of the trust, he was on the board of Royal Bournemouth and Christchurch NHS Trust since 2016.
He is a qualified chartered certified accountant and a fellow of the Chartered Association of Certified Accountants.
---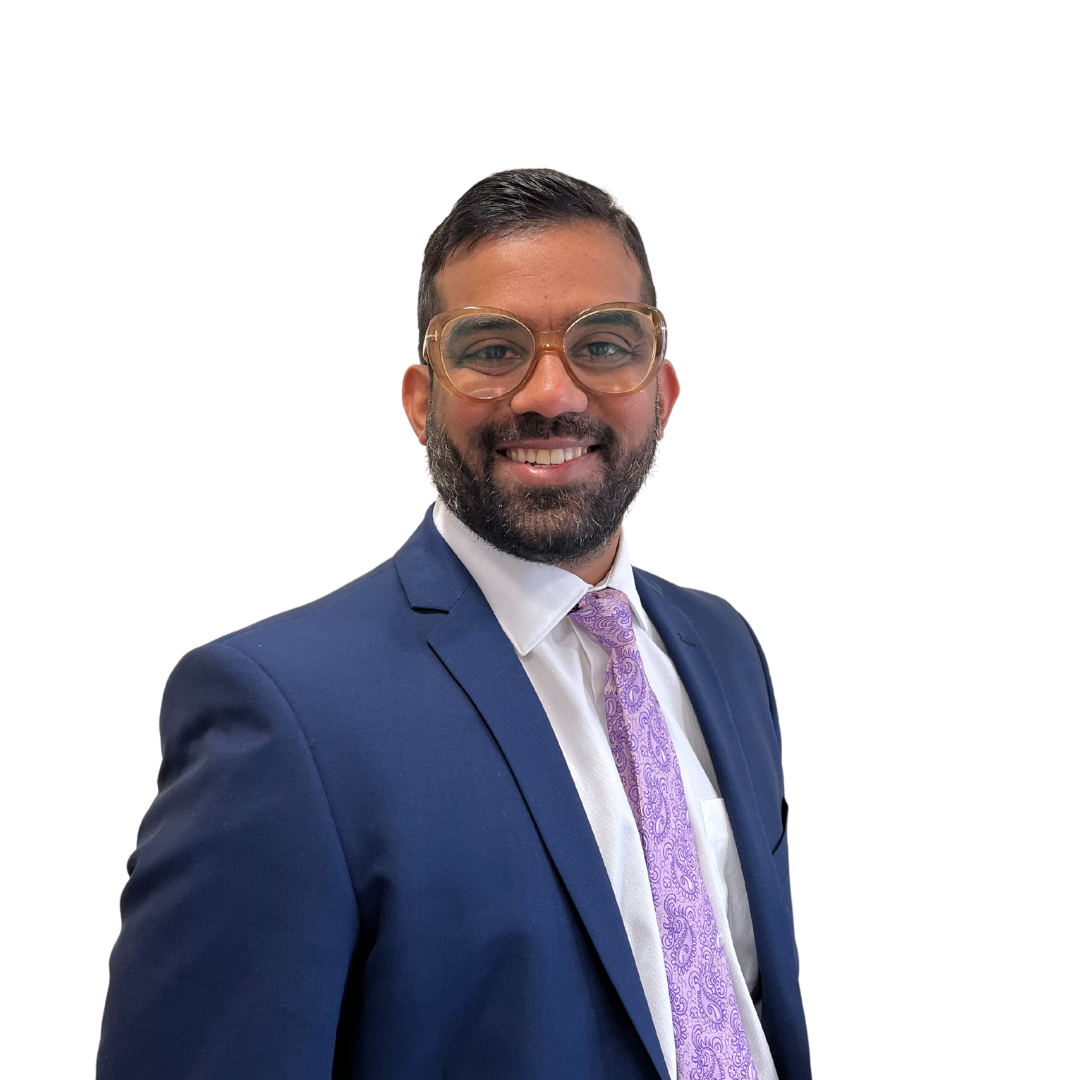 Sharath Ranjan
Date of appointment: 3 April 2023
Date of expiry: 2 April 2026
Born in Bangalore, India, Sharath completed a degree in hospitality from the University of Mysore and moved to the United Kingdom in 2004.
After several stints with Holiday Inn, British Gas, Centrica and Expleo (formerly SQS), he joined Hampshire Constabulary as a police constable in 2013.
Sharath graduated from the Fast Track to Inspector scheme run by the College of Policing in December 2020. He is currently a chief inspector with responsibility for missing, exploited and trafficked children, youth offending and education partnerships across Hampshire and the Isle of Wight. Sharath is committed to adopting an 'institutionally inclusive' approach to promote equality, diversity and inclusion and in particular tackling race discrimination and disproportionality in policing. He was the previous chair of the Black, Asian and Minority Ethnic support group - BEAM. Under his leadership, BEAM was shortlisted for 'Outstanding Diversity Network - 2022' award by Inclusive Companies - UK.
Sharath has been an independent governor on the board of governors for Solent University, Southampton since 2020 and is a member of Solent University's governance committee. He mentors students at the university and is passionate about making a difference to people at pace.
---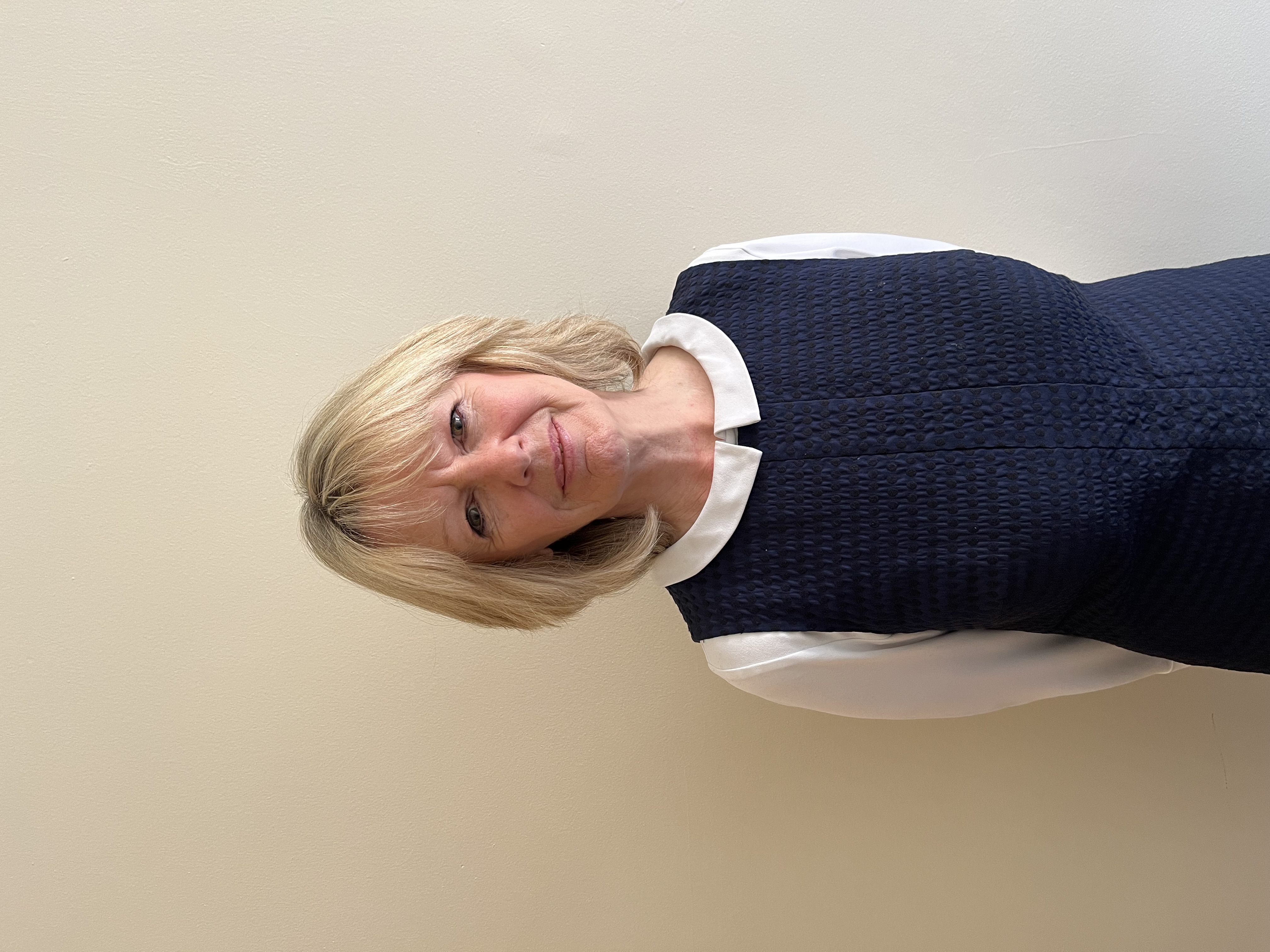 Judy Gillow MBE
Chair of the audit committee.
Date of appointment: 3 April 2023
Date of expiry: 2 April 2026
Judy Gillow is a nurse by background and completed her training at Great Ormond Street Hospital in London. She has had a varied career across the NHS following this and has worked in a range of clinical settings in acute, community, primary care and education. Roles have included director of nursing and organisational development at University Hospitals Southampton and she has also been a non-executive director at Dorset County Hospital.
Judy has been a specialist professional advisor for the Care Quality Commission (CQC), supporting hospital inspections and will be involved with helping to oversee that the trust meets the needs of its patients by providing high quality clinical care.
---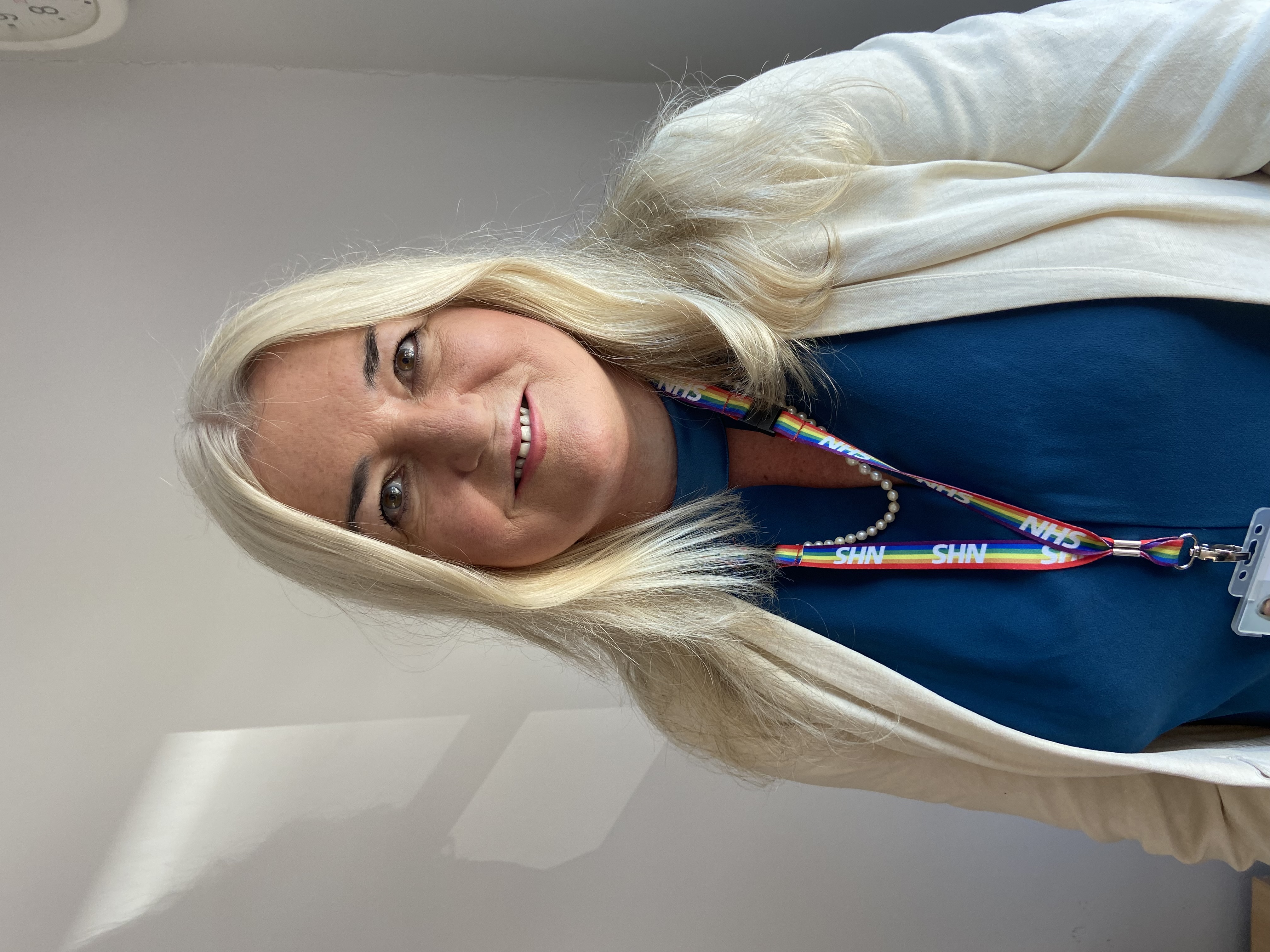 Helena Mckeown
Date of appointment: 1 October 2023
Date of expiry: 30 September 2026
Helena is currently Medical Director (Professional Development and Quality) at the Royal College of GPs. Her background includes being Chief Officer and Board Member at the British Medical Association (BMA), a Council member of the World Medical Association and member of the NHS Equality Diversity Council. She has served on numerous partnership groups, including the Standing Commission on Carers and a period as an elected councillor in Wiltshire.
---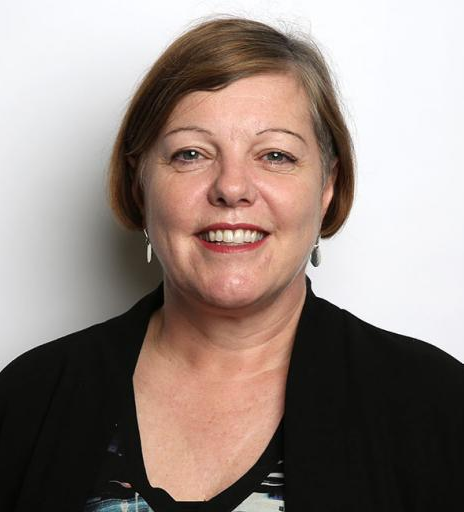 Claire Whitaker CBE
Chair of the charitable funds committee.
Date of appointment: 1 October 2023
Date of expiry: 30 September 2026
Claire is CEO of Southampton Forward, having led Southampton's shortlisted bid to be UK City of Culture 2025. As part of the bid, Claire led the largest ever city-wide consultation across all of Southampton's 17 wards. Her role, which spans culture, events, and destination, involves working with Southampton's communities, cultural organisations, businesses, and academic partners locally and in the wider region. Previously, Claire was an Owner/Director of live music producers, Serious, which was known for its high-quality work and engagement with a diverse range of artists and communities across the UK and internationally. Claire is also an advisor on Equality, Diversity and Inclusion, working with organisations across a range of sectors.
Claire has over 25 years of experience in executive and non-executive positions, including being a Trustee of the Paul Hamlyn Foundation, a member of the Cultural Recovery Board, an Ambassador for the Mayor of London's Cultural Leadership Board, a member of the Arts and Creative Industries Advisory Group for the British Council, a Board member of the Aster Group Ltd, Chair of Aster's Customer and Community Network Board, and a Governor of Arts University Bournemouth. Prior to Serious, Claire was a Director of Africa95, a cross art form celebration of the arts of Africa which took place across the UK and the African continent, and which named President Nelson Mandela, President Leopoldo Senghor, and Her Majesty the Queen as its patrons. After the first democratic elections in South Africa, Claire worked closely with the ANC on the country's cultural strategy and helped establish Business Arts South Africa which had then Deputy President, Thabo Mbeki, as its inaugural Chair.
Claire's expertise ranges from the creation and delivery of ambitious cultural events and programmes, advising companies and organisations on equality, diversity and inclusion and the development of strategic partnerships with a broad range of stakeholders. She is actively involved in policy development across culture, civil society and placemaking.