Non-executive directors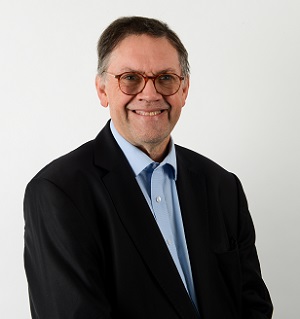 Rob Whiteman CBE, Chairman
Rob has been Chief Executive of the Chartered Institute of Public Finance and Accountancy for the last eight years and has held many other executive and non-executive roles including Chief Executive of the London Borough of Barking and Dagenham and Chief Executive of the UK Border Agency. Rob also has significant experience of working with the NHS from his time as Chair of North East London Sustainability and Transformation Programme (STP) and as a non-executive director and chair of audit at Whittington Health NHS Trust and Barking, Havering and Redbridge University Hospitals NHS Trust.
---
Philip Green, non-executive director
Philip had 40 years' experience working in the aerospace and defence sector, firstly at BAE Systems PLC and then at Meggitt PLC, where he was a member of the Board of Directors for 19 years. He retired from Meggitt at the end of 2019, where he held the position of executive director, commercial and corporate affairs responsible for commercial, legal and compliance matters as well as UK and US government relations.
Philip was appointed a non-executive director of Poole Hospital NHS Foundation Trust in 2015. He also served as vice chair of the trust and chair of the audit and governance committee.
As of 1 October 2020, Philip is now the vice chair of University Hospitals Dorset NHS Foundation Trust and chair of the audit committee.
---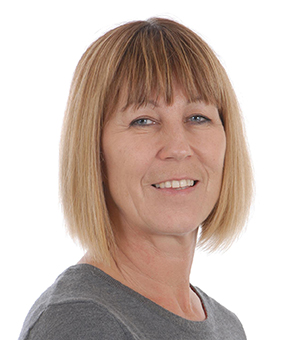 Caroline Tapster CBE, non-executive director
Caroline has spent the last 30 years working in local government and the NHS, in Dorset, East Sussex and Kent. She joined Hertfordshire County Council in 1995 becoming director of adult care services in 2001, and was appointed chief executive in 2004. During this time she was a governor of Oakland's FE College, president of Hertfordshire Agricultural Society, a board member of Hertfordshire Primary Care Trust, and was awarded an honorary doctorate from the University of Hertfordshire.
She has been a board member of SOLACE, a past chairman of ACCE, a member of numerous national advisory groups and government reviews, and has served as a non-executive director of the Disclosure and Barring Service and as a trustee of the Terence Higgins Trust. She is currently director of health and wellbeing system improvement for the Local Government Association.
---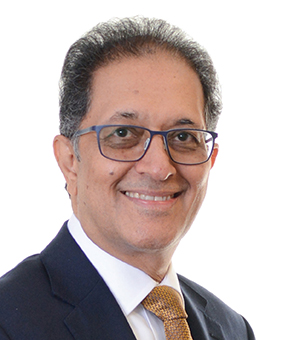 Pankaj Davé, non-executive director
Pankaj is a chartered certified accountant and has worked internationally as a senior executive leading large multidisciplinary teams for a range of globally recognised businesses including BP, Amoco and Reliance Industries. He has broad business experience having worked in strategy, finance, commercial, business transformation, operations, enterprise systems implementation and planning and performance management roles. Pankaj was a Board Trustee with Kidney Research UK and ran his strategy consultancy business.
In his last role Pankaj worked for five years as an expat for Reliance Industries, India's largest company. As a direct report to the managing director, he led and successfully delivered a major group-wide transformation program to integrate processes, systems, data and organisation and to design and implement the group management systems and governance framework.
Pankaj chairs the Transformation Committee for UHD and is a member of the UHD Audit and Finance & Performance Committees. He is also a Board Trustee with the Royal College of Surgeons (Eng) where he chairs the Audit & Risk Committee.
---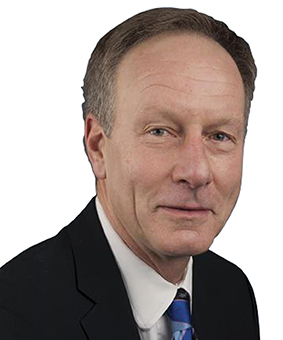 Cliff Shearman OBE, non-executive director
Cliff Shearman was appointed as a non-executive director on 1 April 2017. Cliff lives in West Hampshire and was a professor of vascular surgery/consultant vascular surgeon at University Hospital Southampton NHS Foundation Trust until 2016, where he was also associate medical director. He was head of the Wessex Postgraduate School of Surgery from 2007-2012. Cliff is now emeritus professor of vascular surgery at the University of Southampton.
Cliff has been heavily engaged in quality improvement work relating people with diabetes to improve the quality of care and reduce vascular complications which can result in foot and leg amputations. He has also maintained an active research programme throughout his career, leading various studies and publishing national and international guidelines, books, papers and articles.
Cliff has represented the Vascular Society on the Royal College of Surgeons of England Council since 2015, and in April 2018 was elected as its vice president. He is also a trustee of the Royal College of Surgeons. Cliff is a non-executive director on the board of Spire Health Care.
Cliff chairs the Workforce Strategy Committee and is a member of the Quality Committee.
---
Stephen Mount, non-executive director
Stephen is an independent non-executive director and audit committee chair of Gama Aviation Plc, and a member of the regulatory decisions committee of the Financial Conduct Authority. He chairs the finance and performance committee and sits on the audit, workforce strategy and sustainability committees at University Hospitals Dorset NHS Foundation Trust. Stephen acts internationally as an expert witness on auditing, financial reporting and corporate governance matters, and serves as a governor of Reading Blue Coat School. Previously he was a member of the audit quality review committee of the financial reporting council, and was a trustee and treasurer of New Forest Heritage.
Stephen retired as a senior partner with PwC in 2016, after almost three decades' auditing and advising FTSE, Fortune 500 and smaller/midcap listed companies in the UK, USA, Europe and Asia across a wide range of industry sectors. His experience, gained from leading and participating in main board and audit committee meetings, and with investment bankers, investors and other advisors is comparable to having served as an independent non-executive director with over 40 publicly listed companies. He is a fellow of the Institute of Chartered Accountants in England and Wales.
---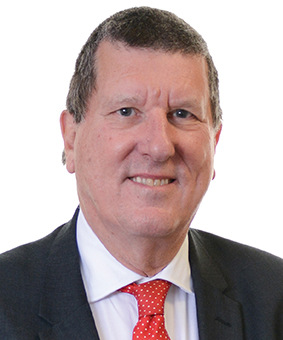 John Lelliott OBE, non-executive director
John had a long career in public service, retiring from The Crown Estate in September 2016 where he held the position of finance director.
John also held the positions of a non-executive director and chair of the audit committees' of the Environment Agency and the Covent Garden Market Authority, chair of the Natural Capital Coalition from July 2016 to July 2019, and now a board member of the Capitals Coalition. In addition, John was chairman of the ACCA Global Sustainability Forum, a member of HRH The Prince of Wales Accounting for Sustainability Project (A4S) Advisory Council and is an International Integrated Reporting Council (IIRC) ambassador.
John was a trustee and vice chair of Asthma UK until July 2016.
John is a qualified chartered certified accountant and a fellow of the Chartered Association of Certified Accountants.
John joined the trust's board of directors as a non-executive director on 1 October 2020 having previously been on the board of Royal Bournemouth and Christchurch NHS Foundation Trust since 2016. John chairs the UHD charity committee and the sustainability committee. He's also a member of the finance committee and audit committee.